Jingara Farm
ABN 54 192 847 373 and our Dogs NSW Member Number 210081539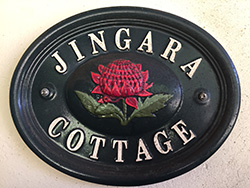 Jingara Farm is a working 232 hectare (570 acre) property approximately 8km north west of Moruya on the south coast of NSW. It ranges from 1.5km frontage to the Mogendoura Creek to rugged ironbark ridges that meet state forest to the west.
Jingara Farm has been owned by Michelle and Graham Scobie since June 2013 and since then they have established breeding programs for Damara sheep, Hereford and Angus cattle plus pedigreed Border Collie dogs. Michelle first became a registered dog breeder in 2006.
Jingara Farm comprises 8 paddocks that range from rich Mogendoura Creek flats suitable for cattle grazing to elevated ridges more suited to sheep. Many improvements to infrastructure have taken place since purchase including fencing, sheds and cattle grids plus water tanks, underground pipes and troughs.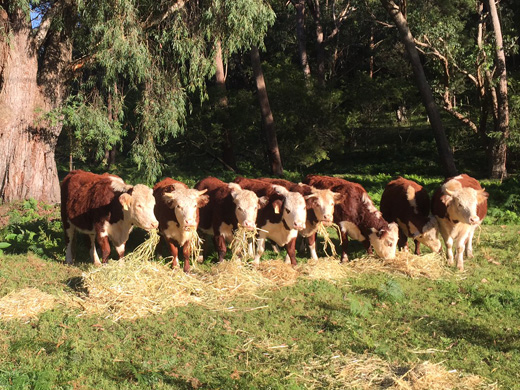 Damara Sheep: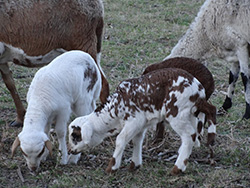 Damara Sheep come from East Asia and Egypt and were first introduced to Australia just over 20 years ago. They can be either black, brown or white or a combination of all three. They are a hardy, fat-tailed sheep that do not require shearing but are only bred for their meat and are often mistaken for goats. Michelle and Graham purchased their initial breeding ewes from Table Top near Albury and have since added a Damara ram from Picton.